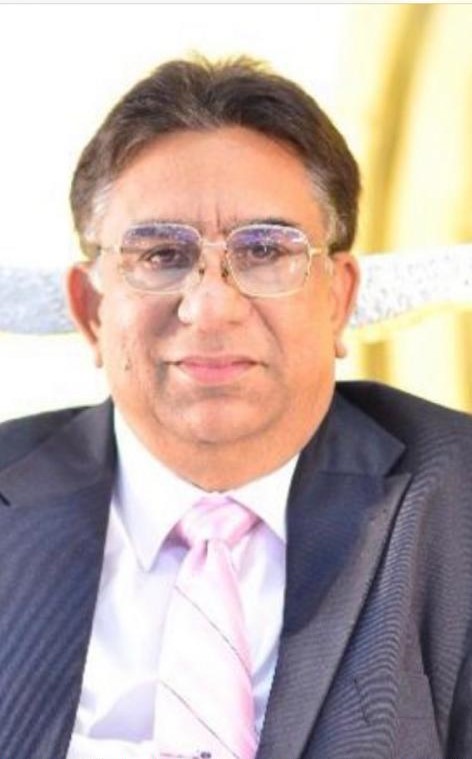 Respected All,
With the blessings of Allah the Almighty it is a great honour for me to take the responsibilities of Chairman for this prestigious and premier Trade Organization. I extend my sincere gratitude to Executive Body and Seniors who reposed confidence in electing me unopposed for the assignment as Chairman of this Association. Undoubtedly, I consider that assuming the charge of this Organization is a big challenge for me. However, I am sure that with the best cooperation and support of my fellow Office Bearers, Executive Members and General Body Members, I will put in my utmost efforts and energies to serve the interest of Gloves Sector industrialists / exporters and to further promote the image of Pakistan Gloves Manufacturers & Exporters Association based in Sialkot to serve the Gloves Sector industry on country – wide basis.
Besides, it is important to mention that PGMEA is organizing TWO mega Projects – Leather Products Development Institute (LPDI) and Cleaner Production Centre (CPC). Therefore to keep the smooth operational system, it is imperative which leads to challenge task. The individual responsibility of each Project stands for its high value attention towards the benefits exercised for Industry. To summarize Projects, Leather Products Development Institute (LPDI) is producing skilled / trained manpower eventually caters the need of Leather Industry of Gloves and Garments. Besides, Cleaner Production Centre (CPC) works for pollution free environment by using updated techniques. CPC also operate two internationally accredited Laboratories for leather / textile industry raw material testing meeting international Standards / Certification.
It is an obvious fact that Gloves Sector businessmen / exporters play a crucial role for the uplift of socio-economical development of the country by contributing its reasonable revenue share. Nevertheless such community being steadfast to give momentum to its industrial activities, still efforts need encouragement and recognition from this forum. The PGMEA thus being the facilitator to sector community itself to protect the genuine rights of its members while acting as a bridge between industry and government and other supportive quarters.
It is pertinent to mention that our economy owing to prevailed renowned problems, impediments and challenges force the industrialists to work hard for the betterment of country – but sametime industrial sector demands from government to provide sustainable policies after considering grievances of the business community / exporters so that quality production is generated to compete in global market. Moreover by providing proactive, strategies will enable an investment friendly environment and also to explore new markets to promote exports.
In order to handle all such challenges, I am confident that with all dedications from myself and the elected team, we will accelerate the progress of Gloves / Industrial Sector by utilizing the best professional acumen.
To facilitate PGMEA members, the team of Executive Members and related – Sub Committees are always desirous to provide their services to resolve the irritants. Likewise, and above all the valued suggestions and support of our dignified Members will always be considered at par to excellences.
With talented team spirit, I assure that Pakistan Gloves Manufacturers & Exporters Association (PGMEA) stands ready for extending services to Members without any discrimination at all.

Mr. Muhammad Ijaz Chaudhry.
CHAIRMAN